The Period Promise: Free Menstrual Products in Alberta Schools and Beyond
Soroptimist International of Central Alberta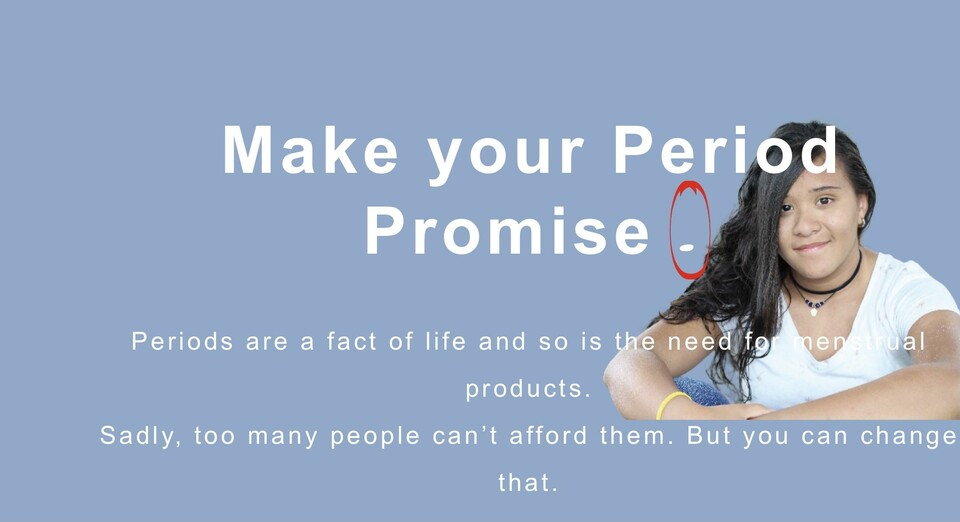 "There should be free access to pads and tampons just the same way that we have free access to toilet paper in washrooms. It's just, it's needed. It's time."

-Sherri Smith, President of Soroptimist International of Central Alberta
Canadian women spend up to $6,000 out during their lifetime on period products. It costs twice that in some rural areas. Half the population of Canada menstruates, yet menstrual hygiene products are expensive and were taxed up until 2015. As a result, many students miss school because their families cannot afford to buy menstrual products. While there is significant data and awareness around period poverty on an international level, education around period poverty in Alberta is lacking.
The Soroptimist International of Central Alberta is seeking to change this. They have partnered with the United Way of Central Alberta and received a grant from the Fund for Gender Equality to provide free dispensers and free products in four Red Deer schools for an entire year. Dispensers will be installed in both boys' and girls' washrooms, in an effort to support non-binary and transitioning students. This also aims to challenge stigmas around period products that cisgender/non-menstruating boys may have, prompting them to question and think, "what are my beliefs about menstruation and why do I have those beliefs?" 
Education is a pillar of Soroptimist International's work, and the organization considers it to be a key to achieving gender equality. Their project addressing period poverty revolves around education, ensuring that girls and people who menstruate get the products they need to stay in school. 
According to Sherri Smith, president of Soroptimist International of Central Alberta, a lot of the problem is around the stigma and the shame surrounding menstruation. Smith wants to know what students are taught about menstruation - do students get the same information in health class, or are they separated by gender? In what grade does menstrual hygiene education begin? Smith says that one thing is for certain: children are taught at a young age that menstruation is something to be ashamed of. 
One statistic found by Soroptimist International was that one in seven people who menstruate in Canada will miss school due to the shame and stress caused by not having access to hygiene products. Smith believes that their project's findings will show that, once products are free for menstruating students, school attendance will increase. 
Currently, Soroptimist International is gathering data by surveying students, teachers, and custodial staff. Then, they will present their findings to school boards, pushing for a district-wide free menstrual product program. Finally, they hope to connect with other Alberta groups also working to end period poverty, and collectively approach the provincial government to implement a province-wide program. 
Throughout the month of May, Soroptimist International has been reaching out to businesses and organizations and asking them to sign their Period Promise, a commitment to provide free menstrual hygiene products to anyone accessing their workplace, business, or organization's facilities. They have also held a donation drive to amass a supply of feminine hygiene products that they will donate to vulnerable organizations with limited budgets due to Covid-19, such as food banks, shelters, and outreach centers. Smith encourages those who are interested in Period Promise to check out the United Way of Central Alberta's website and Soroptimist Central Alberta's Instagram, Twitter, and Facebook. 
Smith's long-term goal is that the Canadian government commit to providing free menstrual products for all menstruating Canadians, noting "it's 2021. We shouldn't have to be going through this anymore."
This text was adapted from 'Around the World in SDGs' a podcast series by the Inter-Council Network (ICN) that explores the Sustainable Development Goals for those on route. The interview was between 
Fahima Gibrel, SDG Podcast Coordinator, ICN, and Sherri Smith, President, Soroptimist International of Central Alberta.