Ruth(less) Champions of Sustainable Solutions for Menstrual Health
Ruth Pads
The road to gender equality is fraught with obstacles, but on one such front, things are looking up. An innovative, sustainable menstrual health solution is coming soon, thanks to social entrepreneurs Nicole Sanchez and Anka Chan. Their new brand, Ruth, furthers three of the United Nations Sustainable Development Goals (SDGs): SDG 5, gender equality; SDG 12, responsible consumption and production; and SDG 15, life on land.
There are currently limited options for sustainable menstrual products. For example, reusable menstrual pads and cups are not the right fit for everyone. Besides, the pads available on the market are often bulky, while other reusable products can feel uncomfortable. In addition, not everyone has the time, ability, or desire to wash reusable products repeatedly throughout their menstrual cycle. 
Disposable menstrual pads and tampons are the more convenient option, but they contain plastic waste components, which end up in landfills and take up to 800 years to degrade. The waste load adds up: a person who uses disposable menstrual products produces 300 pounds (136 kilograms) of waste in their lifetime. 
The idea behind Ruth was sparked by a team of students at the University of Alberta. In 2018, Ruth co-founders Nicole Sanchez and Anka Chan joined a team of students at the University of Alberta who were working on a biodegradable, hemp-based menstrual pad. Working out of a chemistry lab, they experimented tirelessly, testing different bioplastics, hemp fabrics, and natural adhesives. They also hosted outreach workshops with Edmonton Public schools to educate the public about the importance of sustainability, menstrual health, and gender equality. 
For the next two and a half years, Nicole and Anka worked on this project with the Enactus UAB entrepreneurial action group. After several successive trials, they progressed into a lab space provided by the University Health Accelerator in the TEC Edmonton building. Their entrepreneurial endeavour has been gaining growing traction through pitch competitions and news features. In 2019, their "Hempact" project won the University of Alberta's World's Challenge Challenge competition, and they are fast becoming an unstoppable force. 
They reached a concept that was both simple and sustainable—the next step was refining it into a feasible reality and making it scalable.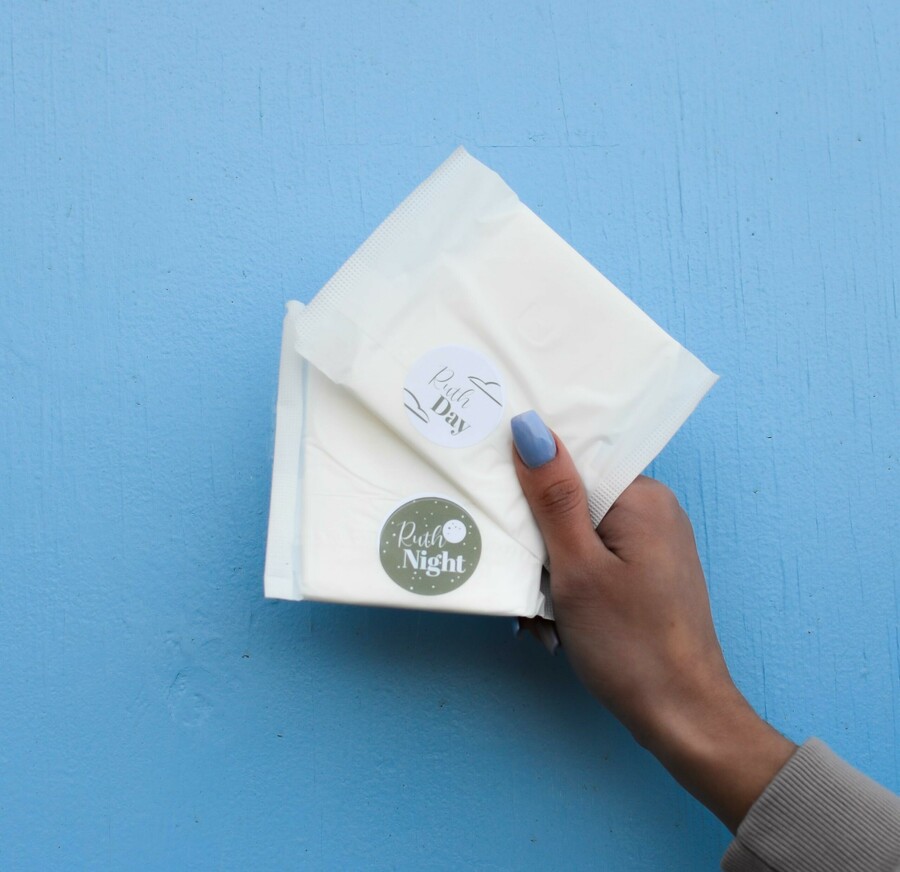 A brand new, sustainable, practical alternative
Following through from a promising class project into an off-the-shelf solution required leadership, brains, and grit. Nicole and Anka rose to the challenge. They incorporated their company in November of 2020 and rebranded in January 2021. Along the way, their new product concept expanded from the original one made entirely from hemp; they began incorporating other sustainable materials into the eco-friendly product design. They also shifted their approach. To prepare for a successful market entry, the co-founders are focusing on building the new brand and developing a customer base of people interested in purchasing the pads when they are ready to launch. They received a grant of $15,000 from Community Foundations Canada to fund their beta-testing and crowdfunding.
Standing for gender equality, generosity, and kindness, the Ruth brand seeks to give back to the women, girls, and people who menstruate, who are in most need of menstrual products. Nicole and Anka decided to name their company as a tribute to the late gender equality champion Ruth Bader Ginsburg. 
Ruth's eco-friendly, disposable menstrual pads are convenient, plastic-free, and compostable. Ruth pads degrade safely into the environment in less than a year. They are made up of innovative, plant-based, natural materials, and their biodegradable packaging degrades safely in less than six months.
Throughout the pandemic, Nicole and Anka have been building a solid base for their social enterprise. By the summer of 2020, they had conducted their first trial with a manufacturer to create the main hemp-based layers of the pad, including the absorbent inner core. They hit an exciting milestone when, through preliminary testing at their lab space, they discovered that their pad layers absorbed just as well as those of retail store pads available on the market. They have also continued to connect with experts in the hemp and non-woven manufacturing industries.
"I've always believed that we need to take care of the environment," says Nicole. "Taking action is up to all of us, and through Ruth, we are taking a step closer towards a more sustainable future. Not only are we making sustainability an easier choice through our products, but Ruth's mission also includes advocating for menstrual product accessibility, which in turn promotes gender equality."
As of this year's Menstrual Hygiene Day (March 28, 2021), Ruth is in the home stretch. Customer testing is underway to prove their product-market-fit. This summer, Nicole and Anka will be fine-tuning the product while developing brand momentum, menstrual health advocacy, and a customer base. 
Ruth is planning to launch their pads product line in the fall of 2021.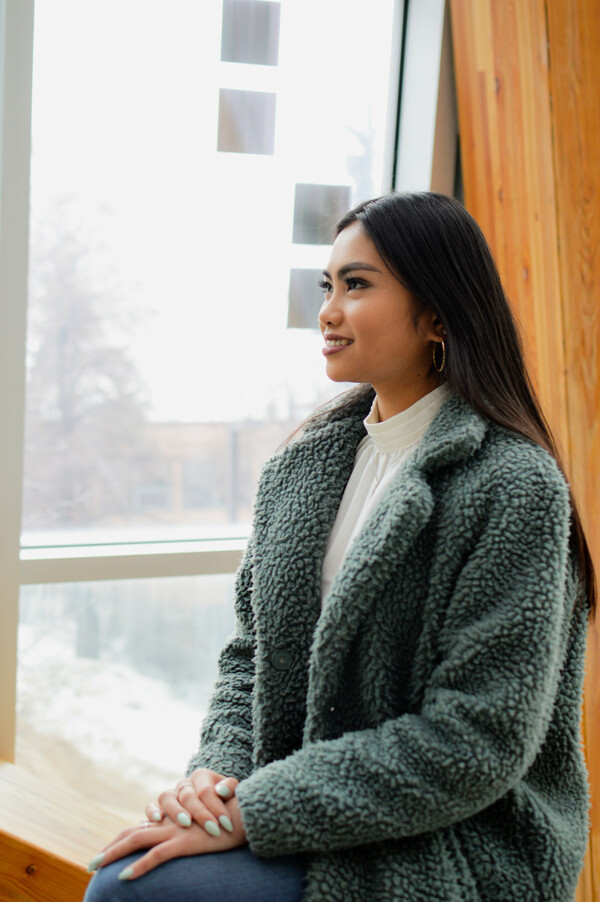 Ruth Co-Founder Nicole Sanchez recently obtained her Bachelor of Commerce degree majoring in Business Economics and Law at the University of Alberta, with a certificate in Peter Lougheed Leadership. 
Ruth Co-Founder Anka Chan is completing her Bachelor of Science degree with a major in Neuroscience. She intends to graduate in the spring of 2021. 
To learn more about Ruth and their journey towards a sustainable and innovative solution for menstrual hygiene health in Alberta and beyond, visit getruth.ca.