Alberta-based International Development Organizations Working To Fight The Covid-19 Pandemic Across The World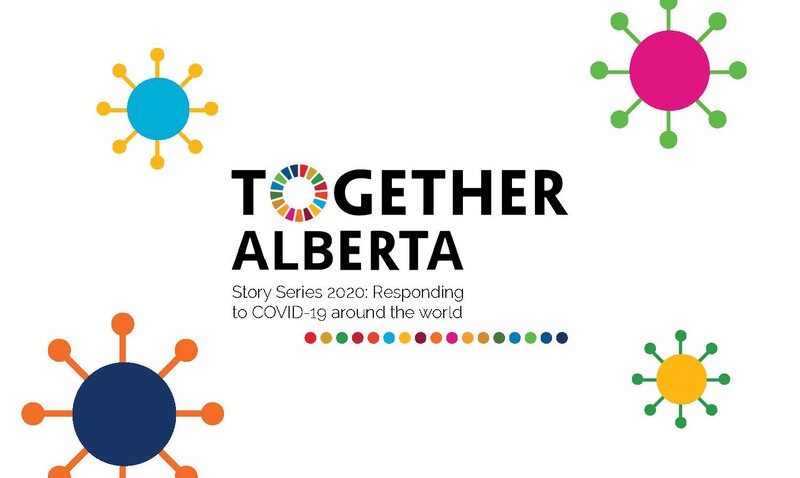 Albertans across the province are finally settling into our long-awaited and ever-fleeting summer. We are ever-so-carefully enjoying the services opening up, getting into nature, and building up our energy for what will inevitably be a challenging fall. The last four months have been fraught with tremendous turmoil, a period of time that will certainly go down in history as a moment of incredible change. And while we are certainly no further ahead in our fight to eliminate COVID-19, perhaps the pendulum of these past months is settling into a spot of emotional, physical, and economic equilibrium that is more sustainable for the long-haul. Even our own Chief Medical Officer of Health, Dr. Deena Hinshaw, is finally feeling able to take a break.
Even as we enjoy our long summer nights, there are countless Albertans who see no break in sight. These are the Albertans who are committed to fighting the COVID-19 pandemic internationally, while continuing to work towards the goals of peace, justice, and poverty-alleviation across the globe.
Albertans across the province are truly responding to the call for Canadians to assist the most vulnerable communities. The Honourable Karina Gould, Minister of International Development, has stated that the "virus knows no borders", acknowledging that "we will not be safe here in Canada until everyone, everywhere is." Albertan organizations with existing local partnerships, cultivated over many years have successfully pivoted, mobilizing resources and expertise to respond to community needs that arose in the wake of the Covid-19 pandemic and the resulting lock-down measures imposed by local governments.These groups include: 
The activities these organizations are supporting internationally are not all that unfamiliar to interventions happening in our own local communities across Alberta. From providing emergency food assistance and hygiene supplies to those most vulnerable to Covid-19, conducting public health awareness and information campaigns; scaling online access to learning materials to support students remote learning; and supporting sewing projects to help women generate income for their families, these Albertans are actively doing their part as global citizens, stepping up to support our neighbours, wherever they may live. Most importantly, they are doing this work by directly supporting local organizations in countries around the globe, who are actively ensuring the most marginalized have access to services and protection of human rights during this crisis.  
I commend the work of these Albertan organizations, particularly in light of diminishing resources due to limited fundraising opportunities during COVID-19, and the loss of fund matching from the Government of Alberta, which eliminated the Community Initiatives Program (CIP) international development grants in the October 2019 budget, a nationally-recognized program that existed for 45 years. I am truly inspired by the resolve of these Albertans who, despite our local challenges and setbacks, have stepped up their commitment to 'leave no one behind', demonstrating the true Albertan spirit. 
I believe more than ever, Albertans have a growing collective awareness of our human interconnectedness and interdependence, and tools to really listen, learn, and actively support peace, justice, and poverty-alleviation at home and across the globe.  I encourage us all to learn more and support the international response by these tremendous Albertan organizations to Covid-19, by reading the stories here on the Together Alberta website:
Yours sincerely,
Leah Ettarh
Executive Director
Alberta Council for Global Cooperation