She Said WHAT? A Conversation with Comedian Celeste Lampa
By day, Celeste Lampa is an Architectural Technologist. By night, she is a stand up comedian. Around the clock, she is a mom figuring out how to fit comedy into her very busy life.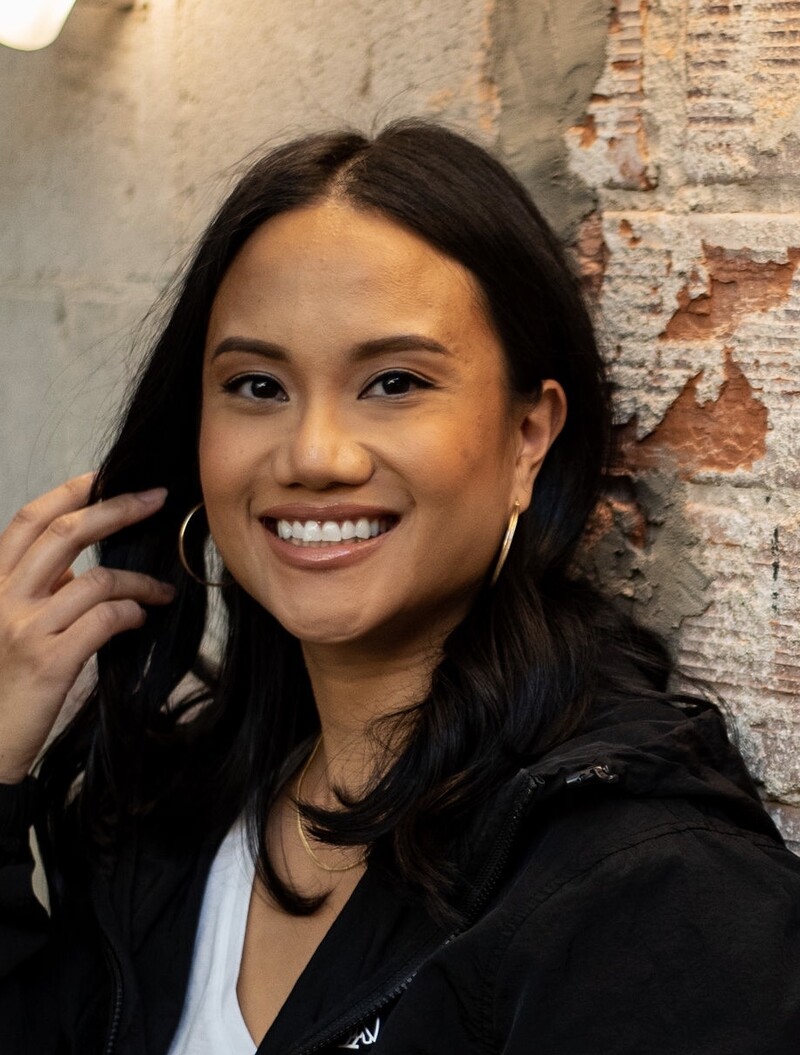 In December 2020, ACGC and the Global Education Program, University of Alberta International invited Celeste to host a joint International Development Week (IDW) signature event: She Said WHAT? A Night of Stand Up Comedy. The virtual show's purpose was to showcase diverse women comedians from across Canada, promote Sustainable Development Goal (SDG) 5: Gender Equality, and offer some laughs during the difficult times of the pandemic. Celeste quickly accepted, but when she received more information to prepare for the show, thought to herself, "I said YES?" 
Celeste found the preparation for the show to be intense, having never heard of the SDGs prior to meeting with ACGC. She spent a significant amount of time studying all 17 SDGs, their purpose, and their importance. 
The show She Said WHAT? was presented online on Zoom on Friday, February 5, 2021 and featured headliners Martha Chaves, Hoodo Hersi, and Stephanie Pangowish. Celeste and the headliners excelled in infusing their lived experiences as diverse Canadian women into their hilarious material. Celeste also succeeded in her difficult job of explaining the SDGs, the Feminist International Assistance Policy, IDW, and the work of ACGC. Despite the show being online - an unusual format for stand up comedy - it attracted 250 attendees and received overwhelmingly positive feedback and local media coverage.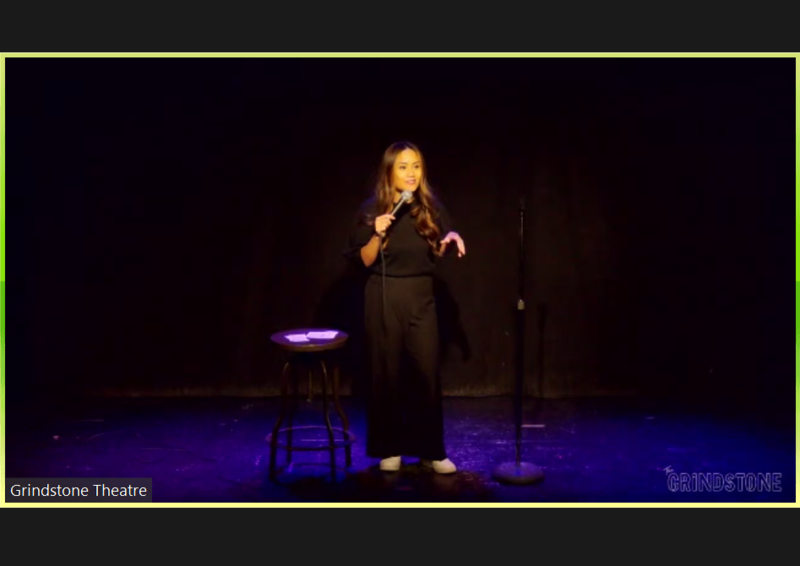 Celeste Lampa hosting She Said WHAT? on Zoom from the Grindstone Theatre, Edmonton.
Following the show, Celeste was inspired. With a newfound knowledge of the SDGs, she began spreading the word about sustainable development to her coworkers, family, and kids. In her day job, she recognized the power of SDG 5: Gender Equality, admiring the powerful, strong, and smart women leading the architecture industry. 
Most notably, to strengthen her commitment to the agenda for 2030, Celeste has decided to pursue two certifications through her work as an Architectural Technologist. In the next year, she will be getting certified in LEED and WELL, two certificates to promote healthy, efficient, and green building design. In her words, Celeste is "pretty much the president and CEO of the United Nations now."

In April 2021, we followed up with Celeste to talk more about her experiences in comedy and her thoughts on She Said WHAT?
Q: How did you get into comedy?
A: I started comedy in 2009 when I moved back to Edmonton from Toronto, where I was studying to be an Architectural Technologist at George Brown.
I started my day job, but felt the need to be creative. I wanted to take a course somewhere. Funny, there was a stand up course at Metro Continuing Education. The program looked appealing to me, so I applied and got accepted.
I did take a 4 year break when I had kids, and I thought I'd never do it again. But then, I was encouraged to come back, so I did and I never left. Then Covid happened…
Q: What would you say are the challenges and strengths of women in comedy, specifically women of colour?
A: Maybe the challenge for women in comedy isn't so much the challenge of being a woman in comedy, but the perception that they feel they need to be challenged because they're a woman in comedy. Does that make sense?
I guess it depends on the comic's lifestyle too. I mean, I don't do a lot of road work because I have kids. Maybe the biggest challenge for me is that I have to fit the comedy into my already busy life.
But I love being a BIPOC in comedy. It's fun! I honestly think it's hilarious when we get to showcase who we are as women of colour. I think our stories inspire anyone because, for so long, we were told to be quiet and submissive. And it's like "F--- THAT, I'M HILARIOUS."
Q: What did you think about She Said WHAT?
A: I thought the show was perfect! The intent was super powerful and I think it made an impact. I was inspired!
Q: What's next for you in comedy?
I hope we can get shows back up and running the way they used to before the pandemic. We'll see how things go in the next year, I guess. Until then, I have a few online shows set up for May. I'm excited for those. Zoom shows aren't the same as stand up, but I think people need to chill with the hate on Zoom shows.
Q: Can you leave us with some advice for women aspiring to be comedians?
A: Follow YOUR funny. Whatever is authentic to you belongs to nobody else, and can't be performed by anyone else.
Answers have been edited for clarity.
Check out Celeste's upcoming shows:
May 7 – Crystal Ferrier in "The Yo Mama's Day Show"
May 29 – I Heart Asians Comedy Show: Anti-Asian Racism Awareness Event