John Humphrey Centre for Peace & Human Rights
In 2016, the John Humphrey Centre for Peace and Human Rights engaged in a collaborative pilot project with five schools in Edmonton called Advancing Reconciliation in Education.
Students from grades 5 to 12 had the opportunity to learn from Indigenous Elders and other community members with lived experience on several topics related to reconciliation, including the history of residential schools, Indigenous languages, the United Nations Declaration on the Rights of Indigenous Peoples (UNDRIP), Indigenous worldviews, and treaty rights. The aim of the project was to provide Indigenous students with the opportunity to develop student-led initiatives that promote truth and reconciliation in their schools and communities.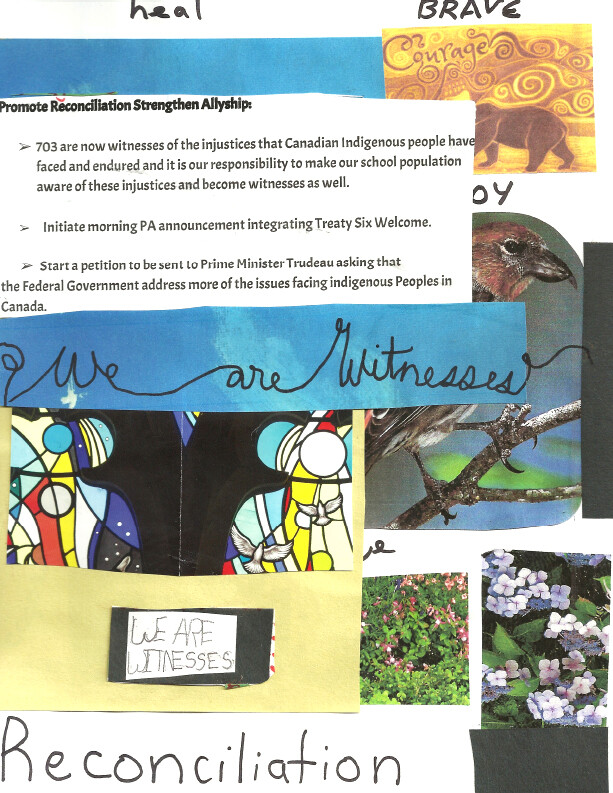 Each class created a document that outlines specific calls to action addressing vital issues such as access to clean water and quality education in northern communities, the revitalization of Indigenous languages, and the need to fight discrimination in Canada.
The students also used artwork to express and share what they had learned, working collaboratively to create a zine, posters, and a video to educate others and raise awareness.