Bow Valley College
Bow Valley College is Calgary and the Calgary region's largest College. With 17,500 full- and part-time students, Bow Valley College is a leader in business, health, community studies, creative technologies, adult upgrading, and English Language Learning.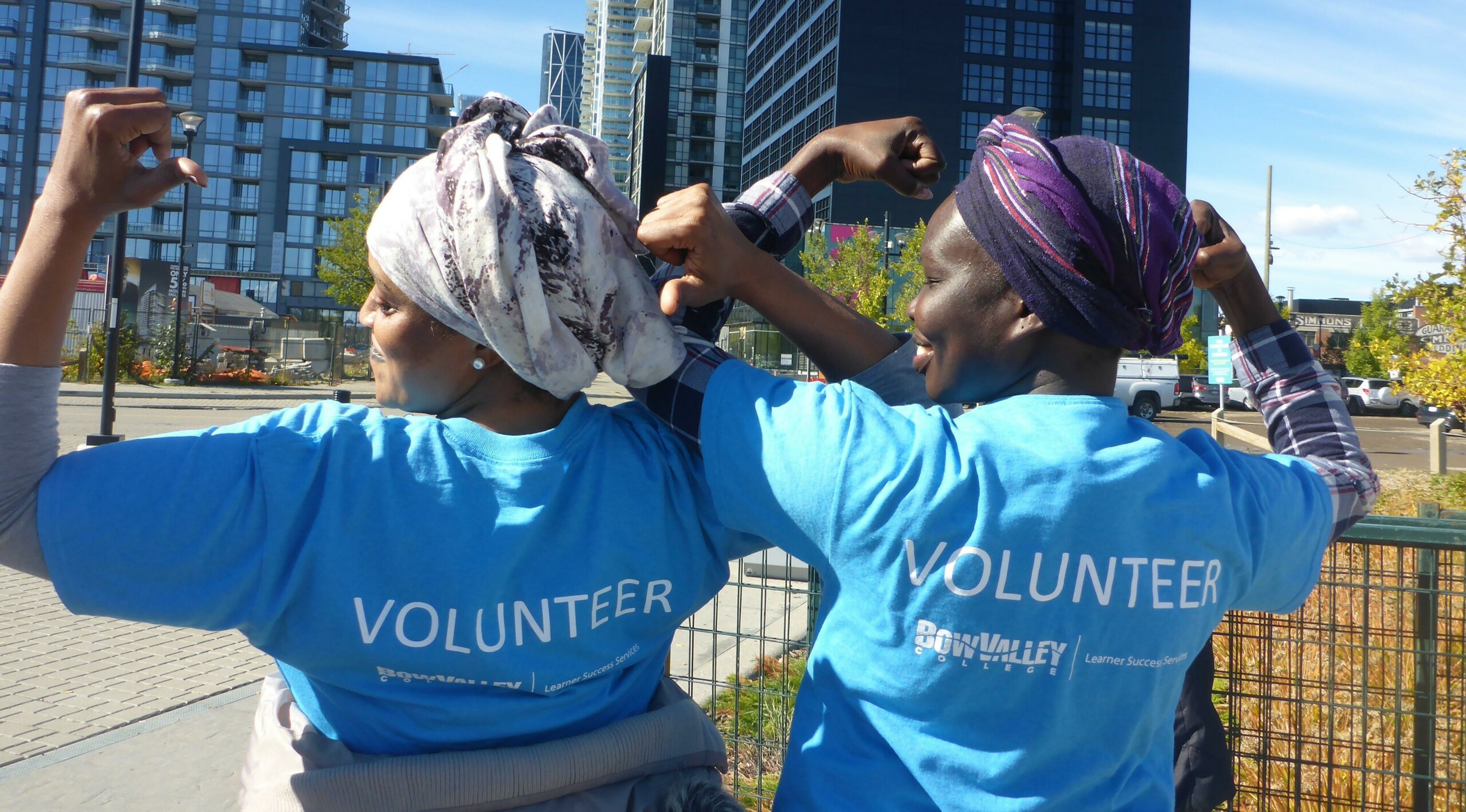 Our sustainability team uses the Sustainable Development Goals as a framework for our work as we engage with all departments across the college. Our annual sustainability report is written in alignment with the global goals. Since 2019, Bow Valley College has been a representative on a SDG Working Group through Colleges & Institutes Canada (CICan).
Our Food Security Committee supports food access and dignity by partnering with the Fresh Routes Mobile Market, a weekly Soup Social event, and the Open Cupboards food pantry run by our Students' Association.
In addition to offering quality education to our learners, our International Education department works with partners around the globe to develop curriculum that embed a lens of sustainability and support the goals.
Bow Valley College is a member of the Sustainable Purchasing Leadership Council. We are committed enhancing social and environmental sustainability through our purchasing activities. All of our competitive bids follow our Sustainable Procurement Procedure and our Environmental Sustainability Policy. We are working to reduce our consumption of single-use plastics, swag and other promotional materials. The college is also pursuing Fair Trade Campus designation.  
***
Contact: Please contact us if you have any questions about Bow Valley College's commitment to the global goals.
Amy Spark, Sustainability Coordinator
(403) 410 – 1652